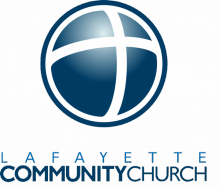 Mission
We empower people to live the life God made them for.
Description
Lafayette Community Church is a still-young growing church on Lafayette's Southside that was started by Jeff and Jen Mikels back in 2006. The church launched as Southside Church in 2007, but after a few relocations changed its name to Lafayette Community Church.
LCC is "that church" profiled on news sites from Illinois to Ohio for purchasing and remodeling a building next door to a strip club.
The church puts a major emphasis on individual spiritual growth in the context of holistic, entertaining, straightforward Bible teaching and supportive relationships. As their website says:
We are a community committed to providing spiritual, practical, and emotional support to each other so that we can all identify and successfully take our next steps in life.
 
Religious Perspectives
2301 Concord Road
Lafayette
Jeff Mikels
765-537-8799
Indiana
office@lafayettecc.org
47909
Sponsored Programs
PO BOX 4993
Lafayette
Supported Programs
Indiana
47903